Partnerships
Overview
As an organization, partnerships have played a critical role in the growth of MTN Zambia over the past 17 years.
For our MTN Business, in particular, this rings even more true, as we provide solutions that enable growth, expand market coverage, increase market share and enable effective delivery of bespoke solutions for the enterprise market. Some of our key partners include: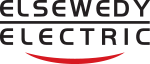 Interested in partnering with MTN Business?